Ofsted Report, October 2017
"All staff ensure that pupils' welfare and safety are of the highest priority."
"Pupils are polite, respectful and behave well around school and in lessons." "
Pupils' understanding of British values and their spiritual, moral, social and cultural education are exceptionally well developed."
"Pupils have an exceptionally good understanding of what bullying is and what to do if it happens. They know that bullying should not be tolerated under any circumstances. They say, 'It is not anti-bullying week, it is anti-bullying year!' They also say that bullying is very rare in school, and that teachers deal with it swiftly if it does happen."
"...significant improvements have been made to the quality of teaching and learning and leadership and management over the last two years."
"The headteacher is highly ambitious and has a clear understanding of the school's strengths and areas for development."
"Governors understand the school's performance very well..."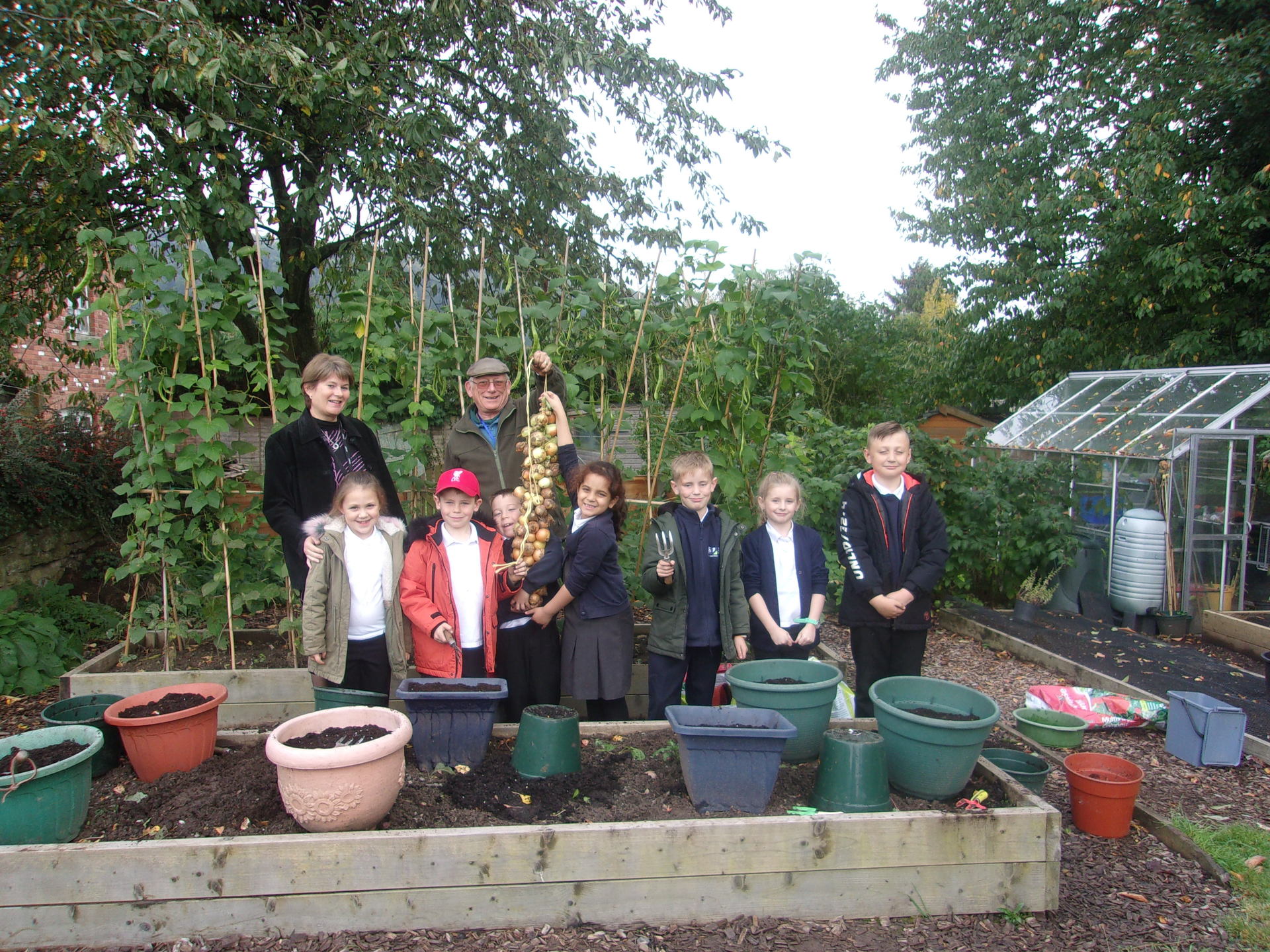 Stokesay Primary School is proud to be an extremely inclusive and diverse school. Our pupils and families come from a wide variety of backgrounds, and our curriculum design and implementation reflects this. We have close links with the local mosque as well as the local church (St Andrews). One of our school governors is the local Imam, in fact. We welcome pupils from the local Long Lane site and a growing number of children learning English as an additional language. This rich and varied mix of backgrounds and cultures is something we rightly celebrate, as it helps all of our children learn to celebrate difference and learn about others with life experiences that may differ from their own. Everyone is welcome, everyone is valued at Stokesay Primary School.
At Stokesay Primary School, we provide a safe, happy and nurturing environment for every child to develop and succeed. One of the most frequent aspects that visitors to our school comment on is the 'family' feel of Stokesay, and the behaviour of our children in a purposeful learning environment. Children are provided with motivational learning opportunities, to encourage their curiosity. We believe in building strong, positive relationships between pupils, parents, staff, governors and the community, so please feel free to come and see this for yourself. We welcome pupils into our nurturing teacher-led Nursery from the term after their 3rd birthday. We have two large buildings as part of our school site. Staff and pupils in both buildings have extremely close links, and having these two sites can be a real advantage for the children, as it allows us plenty of space to split into smaller, more focused groups.
A major strength of Stokesay is our staff. From the welcoming office staff who are an amazing link between home and school, to the experienced and dedicated teaching team, and everyone in between. Our teaching team work incredibly hard designing lessons with the individual needs of each child in mind, enabling children to achieve their full potential. Our aim is to provide the best start in life for every child. We work hard to ensure that our curriculum is varied and interesting, and we regularly review our provision to take into account the interests and needs of all children. We have a specialist music teacher in school every week, and make use of other specialist staff, such as sports coaches and a SEND coordinator from Church Stretton School, in addition to Stokesay's own experienced and talented staff. We hold many events throughout the year to enrich the curriculum, such as special curriculum 'themes'(i.e "When Mr Wolf broke into school!"), educational visits, as well as making use of the local environment. Regular special events, such as 'Seaside Day', Mothers' Day assemblies or Christmas performances also add to this.
We are extremely proud of the outstanding pastoral support available in school. For example, we offer a breakfast club, nurture group and homework club for children, as well having a Family Support Worker and running parent groups (such as 'Understanding your Child' workshops). We strongly believe that children learn best if they are happy and engaged in their learning, and the role of parents/carers is vital in this. So, we encourage parents to be actively involved in their child's learning, through daily morning routines, homework, reading, phonics work, as well as having a strong friends of school (F.O.S.S) organisation. We also put on workshops for parents/carers, in areas such as maths, phonics and grammar, to help our parents to better support their children's learning.
Please feel free to have a good look through our school website. We are very proud of all of our pupils and the direction in which the school is heading. We hope that the information and the photographs you will find offer a snapshot of our happy, welcoming school…a school most definitely on the up!
If you would like a paper copy of any policy/information on this site, at no cost, please contact the school using the details at the bottom of this page.
Bagels are on offer at no cost, every morning, for every child (and their parents/carers/families too) who would like a delicious, nutritious 'breakfast bite', to start the day. This encourages prompt attendance and a positive start to every school day. This is just one of the things that makes our inclusive school special.