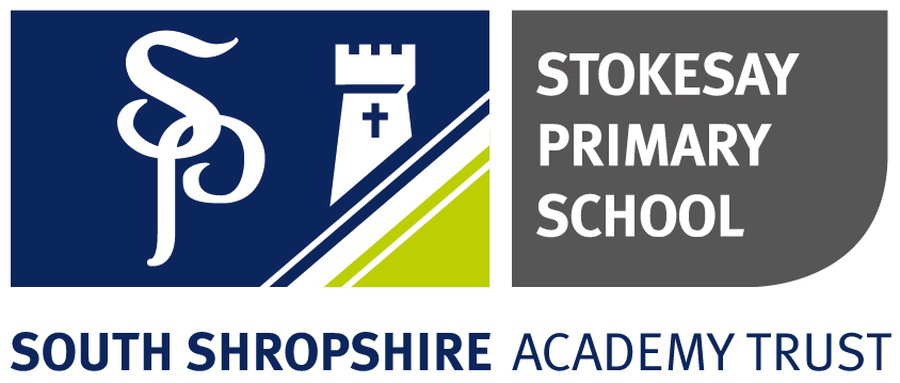 Parent Survey 2016/17 (Comments & school's response): "Brilliant School. Fantastic Teachers." "Lilly comes home from school very happy" "This is the best school with the best Head teacher, Mr. Peterson. Thank you." "I'm very happy with how happy my children are doing at school, I'm happy when they are happy" "I believe that additional ASD training /awareness should be delivered to ALL staff members and it would be good to see that they're aware that not all children present the same way. Parents' voices on this subject is vital to understanding individual children." (SCHOOL RESPONSE = Staff are very experienced and many have had recent training in this area. We will look into a way to use our wealth of experience across school to deliver in-house training for all staff in future if possible) "My son came in as the youngest in school, this was taken into account and his feelings were always catered for" "Over the moon with Amelia's progress, she truly enjoys coming" "The improvements and changes in school over the last few years have transformed Stokesay in to an amazing school, I look forward to the day when you get the Ofsted inspection that it deserves. Well done all." "This school has improved so much since Mr. Peterson has arrived. So many improvements made, thank you." "I would like to see a teacher appreciation (as seen in your FB comment) that would also allow parents as well as the children to nominate. Possibly a balloon that the teacher could leave in their classroom so they could proudly show it off?" "It would be nice to have "Teacher Appreciation" in celebratory assembly so parents and children could nominate a member of staff." (SCHOOL RESPONSE = This idea is already in our school development plan, as part of a project to celebrate the achievements of adults – both staff and parents. I want to celebrate lifelong learning, so that children see that learning does NOT end at 315pm.) "Communication between Tutor and Parent is key to a child's progression and in my opinion; this school and the tutors within are on top form. Much appreciated and this shows in my child's own progression in himself and his understanding of the curriculum. Thanks!" "Both of my children are happy in school. Big improvement from 5 years ago." "Both of the girls have settled very well and are happy to get up and come to school, all teachers and staff are very approachable and if there are ever any questions or queries I need to ask, I feel comfortable to be able to do so. Thanks Stokesay." "Glad I made the move to Craven Arms. Great school." "I think they need more homework and other stuff to learn. Thanks" (SCHOOL RESPONSE = Parent and Pupil feedback strongly suggests that the amount of homework given out is appropriate for the ages and abilities of the children. However, I know that you have spoken to your child's class teacher regarding this, and that the teacher has suggested several additional ways that she can access more homework and learning opportunities should you wish.) "Really happy with the progress Joseph is making at school." "My child learns very well and also has fun. She is very happy and proud of her school." "Newton site looks so much better (well done Steve). I feel that Stokesay school has some fantastic staff and TAs and they have such a big impact on our children's lives and are a valuable asset to the school. The teachers are also very much part of your "family" when your child is in their class so having a good relationship between teacher & child and also teacher & parent is important." "Well done to all at Stokesay school." "Stokesay has always been a good school, but oh, how much it's improved, definitely got some fantastic teachers now, especially Miss Prosser who really has really brought my daughters learning on so much, here's hoping everyone stays and the school continues to grow. Well done everyone." "Bad / unwanted behaviour should have clear consequences and consistent punishments." (SCHOOL RESPONSE = This consistency of approach is always our aim – please have a look at the behaviour policy for details. However, where issues arise, we always try and learn from the experience and amend our procedures as required. Overall, staff, pupil and parent surveys suggest that such unwanted behaviour is rare and behaviour is both 'good' and 'well managed') "With my experience the class teacher my oldest child has, has been brilliant with dealing with issues and putting action plans in plan to try to prevent issues recurring." "Stokesay School is lucky to have some lovely teachers who are an important key part to helping parents build a solid foundation for our children. Fantastic teachers stay with the children as they grow up so I thank Stokesay for that." "Val is a fantastic asset to the key support she does with her designated children. Overall Stokesay school is a place my children enjoy being." "A wonderful school to send your children. The teachers and assistants always go that extra mile to ensure that the school is run well and solely for the benefit of the pupils." "So lovely to see the enthusiasm the children have towards their learning." "Teachers are always available to discuss concerns and always happy to help." "I think children need to learn about hidden disabilities and to understand a lot more about how they can be more accepting of them." (SCHOOL RESPONSE = This is part of our pastoral and PSHE work in school, and in October, in response to this comment, I led a whole school assembly on this very topic.)
We welcome your views. Please contact school and/or complete the annual parental questionnaire to help us improve. A summary of previous responses can be found under the 'Parents' tab and then 'Questionnaires', and specific recent comments from parents can be seen above. To give your views on the school to help Ofsted understand our strengths and areas for development, please click here, for details of how to access 'Parent View'.
Mr D Peterson, Headteacher
If English is not your 1st language, please choose your native language from the list above and the website will be translated for you.
If you would like a paper copy of any of the information on this site, please contact the school and we will organise this for you at no cost.